Mission Statement: 

 
The purpose of the Skowhegan Sportsmans Club is to:
promote legitimate sport with rod and gun by educational programs and charitable activities
promote public safety by conducting hunter safety and firearms training for the general public and youth of our community
protect our inland fish and wildlife resources by educating members and non-members in the principles of wildlife conservation
support local charities and education organizations for similar purposes within our Town, County and State
---
Vision Statement:
To continue providing instruction and outdoor education and opportunities to the community, and share conservation and recreation opportunities that are supported by Maine Fish and Wildlife.
---
Clubhouse and Property:
Membership is required, open to public during announced shoots
Incorporated June 29, 1950
Heated Clubhouse with full kitchen, seats approx. 125
50 Yard Pistol Range with Shooting Cover
300 Yard Rifle Range with Shooting Cover
Clubhouse is for Safety Classes & Members Events, sorry we do not Rent the Hall
---
Officers and Directors:
The Officers and Directors shall set overall direction for the future of the club.
Members will vote in candidates who are qualified for the position and in good-standing.
These candidates must be willing to be responsible in carrying out the full duties of their position.
---
Committees:
There is something every person in the club can do to help out. Remember we are 100% volunteer run and need your help. Please let us know what skill you have and what would fit you to assist the club. Join a committee or help at your leisure.
Please join the Annual Work Party Day!
Please let us know what you have an interest in.
---
Membership:
We have Members from 31 towns and continue to grow!
If you are looking for a Club and would like to join visit our Membership Tab for detailed information.
---
Education at the Club:
In support of educating the community, the Club sponsors:
Hunter Safety
ATV Safety
Archery
Cross Bow Safety
Project Appleseed Marksmanship Program
To see the classes offered in the State of Maine, visit the Maine Department of Inland Fisheries and Wildlife at:
Educational Programs: Programs & Resources: Maine Dept of Inland Fisheries and Wildlife
Safety Courses are listed by Category and by County for your convenience.
Volunteers Always Needed:
Maine Wildlife and Fisheries is always seeking to get new Instructors.
For more information, please contact the Recreational Safety Division by phone at (207) 287-5220. In order to start the certification process, you must contact the Regional Coordinator for your area.
---
Project Appleseed:
Skowhegan Sportsmans Club has partnered with and hosted the Appleseed Project Annually for many years. Appleseed is a nationwide effort dedicated to preserving the American tradition of rifle marksmanship. Marksmanship skills are imperative.
Most events last two days (rain or shine) and teach the basics of field rifle marksmanship.  During breaks from the firing line, the events of April 18-19, 1775 are recounted when marksmanship came to the fore during the birth of our nation.
The property has basic field space if you would like to camp overnight.
More information at www.appleseedinfo.org.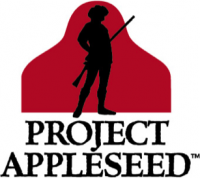 ---
Range Events:
Annual Hunter Sight-In Day
Rifle and Pistol fun shoots; they are Open to the Public
Please check out our calendar for the dates and details.
---
Local Charities and Educational Opportunities:
The Skowhegan Sportsmans Club supports local charities and educational programs:
The traditional Annual Wardens Appreciation Dinner
Annual contributor of the Scott Burgess Scholarship-  supporting their Education in Automotive- Somerset Career & Technical Center
Annual contributor of the Skowhegan Sportsmans Scholarship-  benefiting a student in the Outdoor Recreational Program,         Outdoor Leadership & Skills (mainecte.org)
Our Local Police Department in Skowhegan has use of our Range Facility for their qualifications two times a year as well as when they need to give a New Officer Training.
---
All-Volunteer Organization:
Your friends at SSC volunteer their time to keep the range operating efficiently and coordinate the various projects. Your support in the form of monetary donations or volunteer time will directly benefit the club and their Mission. Without volunteers the cost of membership and every club activity would be far greater. In fact, without volunteers, many activities would completely cease to exist!
If you would like to support the club mission or volunteer your time to the various projects please use the contact form. Thank you.
---
How to Donate:
Skowhegan Sportsmans Club is a 501(c)(3) non-profit organization in good standing on file with the Maine Secretary of State, under section 501(c)(3) of the Internal Revenue Code.
Your contribution to our club will help us maintain and expand our current programs.
Our mailing address is: P.O. Box 291, Skowhegan, Maine 04976
We thank you in advance for your support.
---
Affiliations: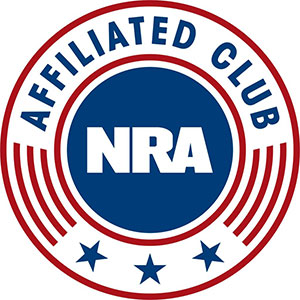 NRA Affiliated Club- B4181
Lifetime Member of Sportsmans Alliance of Maine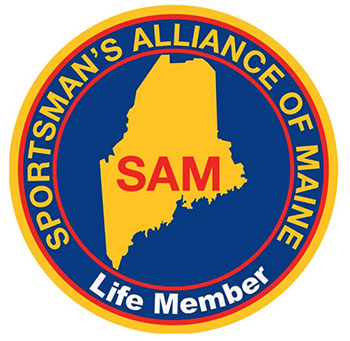 CMP Affiliated Club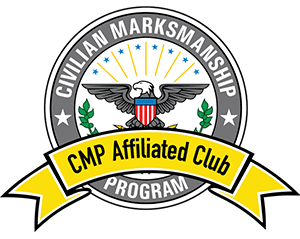 ---
Directions:
Physical address:
857 East River Road
Skowhegan, Maine 04976
Mailing address:
P.O. Box 291
Skowhegan, Maine 04976