Members News Updates
---
Glock Winner:
Jody Strout- ticket 123
Jody was contacted to pick up his Glock at A & G! Thank you to everyone who participated and happy shooting!
New raffles started- see below!
---
Special Members Meeting
During the September 2021 Membership Meeting the additions, deletions, and corrections were gone over; those members in good standing made their vote to change or not change. The members in good standing not present will get a ballot in mail to be returned by the October meeting where the votes will be tallied.
Thank you to all who participated, as discussed at the Club meeting this is an important part of being a Member at a club.
---
Membership Requirement: When you have guests (2), friends or family, it is mandatory to have them fill out the Liability form. Do not risk your membership by not following the requirement.
It was noticed yesterday, and last week that "you" didn't fill out any paperwork. We have a nice range, to continue to be a part of it, follow the rules.
Club Cameras are underway, be sure if you see any activity that is not appropriate that you record license plate number, description of vehicle and person and report.
Update: The Pistol range steel has arrived- 4 cool pieces, we now have two dueling trees, use the smaller one for your 22's only, the other tree was hard to flip with a 22 so we went forward and purchased one rated for ***22 only.                PLEASE use centerfire on the existing (bigger tree) not the new one!
THANK YOU: Thank you Scott for getting the delivery to your place, putting it together and delivering to the club! Also, thank you for the lawn work!! Looks nice!
THANK YOU: Thank you Ron for all the work you do around the club, generally you will see Ron there keeping busy daily!!! Thank him!
Generally Kevin, Scott and Ron have been caring for the lawn grounds! Thank you guys!  It looks great! We need some help for the remainder of the season, can you come up and take a section or two? These guys have some commitments and need to get some people in there who can help keep it up for the rest of the year.
INQUIRY: The club is seeking recommendations for snowplowing. Please let us know if you know someone, our current guy cannot continue this year! It will be so hard replacing him! He did great work at a great price! Thank you Norman!!
Lastly, it is your responsibility to check the news section on the website and keep yourself informed. This is a 100% volunteer run club, it NEEDS you to succeed so please be sure you are supporting the club in some way! It is your responsibility as a fellow Sportsman!
---
No Smoking
The clubhouse is a non-smoking facility, please use the outdoors, please also put your butts in a can. We work hard to keep the property clean, you can too. This includes the Ranges.
| | | | |
| --- | --- | --- | --- |
| | | Full- $50 | No certification, just certificate of completion |
Gun Shows
October 16 & 17 2021 in Augusta- the club rented a table. We need a couple people who are not afraid to sell tickets or talk about what the club offers. Must engage with the Public, if you can help please let us know. Thanks!
---
Ask us how you can get your Rifleman Qualification.
---
Members Presented in September 2021, to be Voted on at Ocotber 2021 Meeting
The following individuals have interest in becoming Members of the Skowhegan Sportsmans Club and have presented their applications.
Orientation is the next step, please come to your scheduled orientation.
Your next meeting date to get your Membership voted on is: September 13, 2021 at: 4:00 p.m..
You must be present to complete your Pledge and receive your Membership Card.
If you have any questions please let us know. Thank you for your interest in becoming a Member of the Skowhegan Sportsmans Club!
Application Presented:
 Pending Meeting to Be Voted on and Take Pledge:
Joshua York- Skowhegan 

Jason Lunt- New Sharon
VOTED in as New Members September 2021- Welcome to the Club!
Dylan Shorty

Louis Altobell- Skowhegan
Chase Whittemore- Skowhegan
James York- Winslow
Leeland Page Jr.- Palmyra
---
VOTED in as New Members August 2021- Welcome to the Club!
The Club is growing- 156 members!
Steven Dyer

Randall Mayer




---
VOTED in as New Members July 2021- Welcome to the Club!
John Jones- Clinton 

Steven Morrell Jr

Tanner Snowden

Barry Sites




---
VOTED in as New Members June 2021- Welcome to the Club!
Pamela Knight- Rome

Kristina Audie-Corson- Skowhegan

Timothy McDermott- Skowhegan

Brad Allen- Plymouth

Charles Escudie-Browne- Fairfield

Leslie Goins- Skowhegan

Frank Harrison- Benton

Mathew Burrill- Hartland

Michael Connell- Hartland

Bonni Davenport




---
Thank you!
Thank you Rodney for taking the Range Brass and polishing so we can use it at the gun shows!
Thank you Pat for becoming a Range Sponsor!
Thank you Scott for becoming a Range Sponsor!
Thank you Kris for the chain donation.
Thank you Ray Bedford for making the name plates for the sign in the building of those who have passed away.
Thank you Jermone and Tina for holding a safety classes!
Thank you Ray Montalvo for all the new flags for the ranges and the front box.
Thank you Kevin and Ron for set up and tear down of the Appleseed!
Thank you for the Range donation Ron!
Thank you Kris for the 1st aid box donation!
Thanks Ray Bedford for making the Pledge sign for the club!! So appreciated!
Thanks Charlie for donating boxes for kits!
Thanks to everyone who took tickets to sell!
Special thanks to new members Bonnie and Frank who took tickets and sold a TON in a short time.
Thank you Dennis for the grill accessory kit for the club grill donated recently!
Thank you to Kevin, Ron and Scott for keeping the lawns around the club looking great! If you see these guys thank them for keeping the club looking nice!
Thank you Ron for all the time you put into the club! The pistol range looks great, he has been hard at work rock picking and raking! Be sure if you see him to thank him! Thank you Linda for the goodies you sent to meetings and socials! Awesome cook! Thank you Ron for everything you do for the club!! It is so appreciated!
---
Pistol Range:
Looking for Volunteers, the big ticket list items were accomplished during the work party, we now need to keep up with maintenance.
The Pistol Range Needs:
weed whacking
raking and picking up clay mounds and tossing to the side
WE NEED YOUR HELP!
Rifle Range Road:
In Need of raking and removing leaves in the culvert.
---
Sponsorships:
Would you like to be a Sponsor for either the Pistol Range or Rifle Range?
For details email the secretary.
---
Raffles:
If you would like a chance to purchase any of our raffles, contact us using the Contact Us form. Thank you.
If you signed out tickets, please bring your tickets to the next meeting.
If you cannot make it to the meeting contact the secretary using the Contact Us Form and make arrangements to get the tickets returned. Thank you! Tickets that have been signed out must be returned even if they have  not been sold. Thanks!
Thank you to everyone who is selling tickets and to everyone who has purchased chances!!
Your support is appreciated!
---
Current Raffles: 
Windham Weaponry 223/556 Rifle- Made in Maine $10.00 per ticket
M1 Garand- $5.00 per ticket
Glock 19X Crossover- $5.00 each  GLOCK 19X – G19X – Crossover Pistol 
Ruger PC Carbine 9 MM Luger- $10.00 each  Ruger® PC Carbine™ Autoloading Rifle Model 19121
If you want tickets let us know!
Thank you A & G Shooting and Johns Gun Shop for supporting and sponsoring the clubs raffles!
---
IMPORTANT- WANTED:  Members Who Are Instructors for
Hunter Safety & Handgun Safety for Safety and Education Team:
The Club promotes public safety by conducting Hunter Safety and firearms training for the general public and youth of our community, the club is actively looking for Member "volunteers" that are willing to dedicate time to "Supporting the Mission of the Club" who are certified and willing to teach a Safety Class for Hunter Safety or for Handgun Safety.
We also need volunteers who would be willing to assist the club in getting everything set-up to make sure the class runs smoothly.
We would like to have one of each class on the schedule for this year.
Please use the Contact Us form or secretary@skowhegansportsmansclub.org, if we can get a few of our instructors together to make this happen this would be great! Thank you!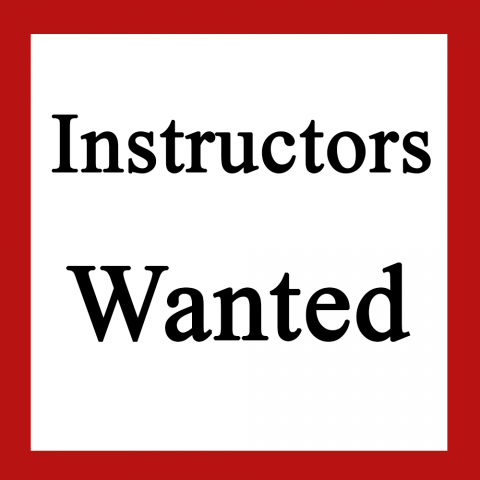 ---
Gift Certificates Are Now Available!
 All Membership requirements apply.
Perfect gift for Valentines, Mothers Day, Fathers Day, Birthday, Christmas, Appreciation/ Thank you Gift
Let us know if you have someone to get one for, also will be available at Club Meeting!
---
Club Needs/ Wants
This weekend one of the Members said we should reach out and ask Membership about items the club needs or wants.
You never know what someone may no longer need or has extra of or may want to purchase and donate to the club.
You can be provided with a Tax Donation Slip.
So, we will add to the list as needed and see if we may be able to supply the club with items that would be useful.
Of course, these items must be in good working order. Thank you.
Pressure  washer (Speaking of pressure washing, it was just done & the building looks amazing, it would be great to have one on site to use as needed so it doesn't build up- Thanks Rodney and Brad!)
Weedwhacker
A metal box for storage like the one on the Rifle Range (will get a photo), or something similar
Magnet pole for Pistol Range
White Target Board for Ranges, this is a regular item in need (we order from: About Us (absolutelygraphic.com)
Flat screen TV for clubhouse safety classes, wall hanger
Thank you to Chief Bucknam of the Skowhegan Police Department for the last donation of Target Board!
---
Always Need volunteers for Ongoing Club Chores
Clubhouse Area

Lawnmowing
Raking
Clearing debris
railing needs to be fixed on handicap ramp
windows
painting
roof (shingles) on back of building above cellarway needs to be replaced
pressure wash building

Clean brush/ trees along road as needed
Clean leaves in drainage ditches as needed
weedwhack
clearing clay mounds and raking

Rifle range

Clean ditch of debris from gate to bottom of hill as needed
Lightly sand bench tops and apply linseed
mow
weedwhack
maintenance of shooting benches- sanding and add linseed oil