Members News Updates
RIFLE RANGE:
The Rifle Range is closed 6/22/21- 6/24/21 for road work, check back for updates.
---
Pistol Range:
Looking for Volunteers, the big ticket list items were accomplished during the work party, we now need to keep up with maintenance.
The Pistol Range Needs:
---
Sponsorships:
Would you like to be a Sponsor for either the Pistol Range or Rifle Range?
For details email the secretary.
---
Raffles:
If you would like a chance to purchase any of our raffles, contact us using the Contact Us form. Thank you.
If you signed out tickets, please bring your tickets to the next meeting.
If you cannot make it to the meeting contact the secretary using the Contact Us Form and make arrangements to get the tickets returned. Thank you!
Thank you to everyone who is selling tickets and to everyone who has purchased chances!!
Your support is appreciated!
---
Raffle Winners:
Congratulations and Thank you for your Support!
Small Pistol Primer Winner:

Stephen McCarthy
---
Ruger Mark IV Target Pistol Winner:

Andy Dow
---
Ammo case of 1,000 Winner: To be drawn at next meeting
Ruger Rifle AR 556 Winner: To be drawn at next meeting
---
Current Raffles:
---
---
Appleseed- Earn Your Rifleman Patch
The Club is hosting the event in July.
Register Here, the club does not do registration:
Skowhegan, ME Appleseed July 17-18, 2021 – Project Appleseed (goappleseednow.org)
We welcome club members to come anytime during the weekend to be a spectator and see what the Appleseed Program is all about. As a reminder the Rifle Range is closed that weekend but please feel free to use the Pistol Range.
---
Rifle Fun Shoot
Dates: Rifle Shoots – Skowhegan Sportsmans Club
Registration is at 9:30 a.m.; you must be present for safety briefing, match begins all at once at 10:00 a.m.  So much fun! A low key Match, you can shoot prone, off bench, sitting- or follow the Match order.
---
Steel Plate Shoot
Join us :
Steel Plate Matches – Skowhegan Sportsmans Club
---
Open Houses
Open House is scheduled once a month,  just like any Event we need people who can be dedicated to be present and assist the club by welcoming new people to see the range. If you have interest in helping please let us know.
Open House – Skowhegan Sportsmans Club
---
Facebook Page
The Club has a Facebook Page where some of the Club News and Pictures are shared as well as different information from Maine Wildlife and Fishery and Other Events in Maine.
Like and follow us on Facebook.
Skowhegan Sportsmans Club | Facebook
---
Check out the Membership Link
The Club is growing!
Check out the Membership link to view the people who will be Voted on at the upcoming Membership Meeting!
Membership – Skowhegan Sportsmans Club
---
WANTED:  Members Who Are Instructors for
Hunter Safety & Handgun Safety for Safety and Education Team:
The Club promotes public safety by conducting Hunter Safety and firearms training for the general public and youth of our community, the club is actively looking for Member "volunteers" that are willing to dedicate time to "Supporting the Mission of the Club" who are certified and willing to teach a Safety Class for Hunter Safety or for Handgun Safety.
We also need volunteers who would be willing to assist the club in getting everything set-up to make sure the class runs smoothly.
We would like to have one of each class on the schedule for this year.
Please use the Contact Us form or secretary@skowhegansportsmansclub.org, if we can get a few of our instructors together to make this happen this would be great! Thank you!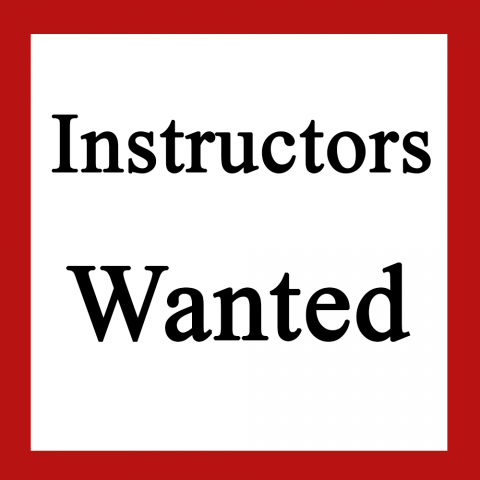 ---
Gift Certificates Are Now Available!
 All Membership requirements apply.
Perfect gift for Valentines, Mothers Day, Fathers Day, Birthday, Christmas, Appreciation/ Thank you Gift
Let us know if you have someone to get one for, also will be available at Club Meeting!
---
First Aid:
REGISTRATION IS NOW OPEN!
Note: There is no minimum age requirement. The only requirement is that they can read, write and handle the material. So usually leave it up to the host or the parents. The photos in the book and the videos can be graphic. We go over gunshot wound's, as well as sucking chest wounds, amputations, heat and cold related emergencies, EpiPen's and more.
September 18, 2021- 9-4 (6 hour course, 1 hour lunch)
Only 24 spots available, email your confirmation to secretary@skowhegansportsmansclub.org and the payment to:.
Skowhegan Sportsmans Club  PO BOX 291- Skowhegan, Maine 04976
The First Aid Instructor can offer:
Two options, the class with certification or just as a Knowledge Class.
The Knowledge class is same amount of time but less money without the certification, you would receive a certificate of completion.
| | | | |
| --- | --- | --- | --- |
| CPR/AED & First Aid Combo | 6-Hours | Full- $125 | Certification |
Knowledge Class-

CPR/AED & First Aid Combo

6-Hours

Full- $50

No certification, just certificate of completion

Thank you Kristina Audie-Corson for your generous donation to the Club Range, she has donated one of the two kits the club will get in the event of an emergency.
---
Calendar:
The club Calendar lists "What is Happening" keep an eye on it or subscribe!
Calendar – Skowhegan Sportsmans Club
---
Meetings:
Please join us at our Monthly Membership Meetings every second Thursday of the month at 7:00 p.m.
If you will be joining us for the first time and presenting your application please arrive early; about 6:30 p.m. and see the secretary so they can start processing your application and answer questions you may have.
If a meeting is cancelled due to weather or other conditions we will do our best to update the website calendar in advance.
---
Club Needs/ Wants
This weekend one of the Members said we should reach out and ask Membership about items the club needs or wants.
You never know what someone may no longer need or has extra of or may want to purchase and donate to the club.
You can be provided with a Tax Donation Slip.
So, we will add to the list as needed and see if we may be able to supply the club with items that would be useful.
Of course, these items must be in good working order. Thank you.
Pressure  washer (Speaking of pressure washing, it was just done & the building looks amazing, it would be great to have one on site to use as needed so it doesn't build up- Thanks Rodney and Brad!)
Weedwhacker
gas powered leaf blower
A metal box for storage like the one on the Rifle Range (will get a photo), or something similar
Magnet pole for Pistol Range
White Target Board for Ranges, this is a regular item in need (we order from: About Us (absolutelygraphic.com)
First Aid kits
Flat screen TV for clubhouse safety classes, wall hanger
Thank you to Chief Bucknam of the Skowhegan Police Department for the last donation of Target Board!
---
Always Need volunteers for Ongoing Club Chores
Clubhouse Area

Lawnmowing
/Raking
Clearing debris
railing needs to be fixed
windows
painting

Clean brush/ trees along road as needed
Clean leaves in drainage ditches as needed
weedwhack

Rifle range

Clean ditch of debris from gate to bottom of hill as needed
Lightly sand bench tops and apply linseed
mow
weedwhack

Thank you to Everyone who attended the last Work Day!! This picture doesn't include the almost 40 people there!! This is what holds a club together- TEAM WORK!
---
Road Conditions:
Roads to both Ranges are Open.
There are parts of the road that get wet so please use caution to avoid damage.
This year the 200-300 yard section will get completed. We are thinking in Aug or Sept… it will be posted, during that time the Range will be closed while work is completed.